Zieg Heil...
A Fanlisting for Green Day's Holiday.

This is a fanlisting about the song Holiday by Green Day. Well. Do you like this song as much as I do? If so, read the rules and join us!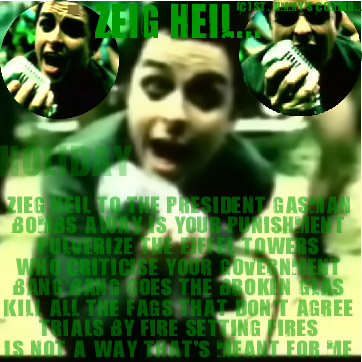 Affiliates:




Wanna affiliate?
Created and Maintained by:


All graphics copyright St. Jimmy's Coming... unless otherwise noted.